(The third in a series)
It's pouring rain in the capital of Sorsogon, and 5,000 people crowd into an auditorium. It's sweltering inside, but Francisco "Isko Moreno" Domagoso enters like a cool breeze, not a drop of sweat or rainwater on his pristine white shirt.
Sorsogon City, located near the tip of the Bicol Peninsula, is part of Vice President Leni Robredo's territory, but on this humid March morning, the mayor of Manila prefers to talk about another Bicolana.
"My wife, Dynee, is from Sorsogon, so you can consider me half a Bicolano," Moreno said to approving cheers.
"I have five children. You want the sixth to be yours? His joke meets the screams of girls and gay men, and their mothers in the audience. But reporters near the scene don't even take their eyes off their phones — they've heard this before.
Then the standard-bearer Aksyon Demokratiko raises his hand and a silence falls on the crowd. "It's time to really talk," he said.
Simply put, he presents himself as the alternative to the 'reds' and 'yellow-pinks', or the pro and anti-Marcos forces, whose decades-long conflict he says has stunted the country's growth. . .
"I'm available," he said flirtatiously.
This is Moreno at his best, according to his chief tactician, Lito Banayo, who was an adviser to another mayor who attacked Malacañang six years ago, Rodrigo Duterte.
"He has no pretense, privately or publicly, and speaks his mind – a real person," the PR veteran told the Inquirer.
With a mischievous charm and ungrammatical English, the self-proclaimed "batang Tondo" delights in using street jargon and flipping the syllables of words, to endear himself to the public.
He is trying to emulate one of his "inspirations", Duterte, whose whirlwind run in 2016 sparked his own ambition. Except that at 47, he's three decades younger and, says Banayo, not as cunning as the titular – "shrewd but not scheming or calculating".
Despite everything, the former actor knows his strengths. He likens voters to "bulalo" beef, which needs time and constant heat to patiently tender. He flashes the "two joints" sign for weed to street kids. He talks about his childhood days when he was looking for "pagpag", or leftovers, in the garbage cans. On stage, he twirls like a macho dancer in the cinema.
"Kuha n ya ang kiliti ng tao," a media manager says of "Yorme," or simply "Y," his staff codename. That means he knows how to tickle the masses.
Intestinal problems
Moreno's promises border on hyperbole, but he focuses on gut issues: 50% tax cuts on fuel and electricity, more hospitals, low-cost housing and support for schools.
He promises to improve internet connectivity across the islands, stop the conversion of farmland into housing estates, offer credit to micro, small and medium enterprises, stop China's incursions into the Philippine Sea Western powers, to assert the country's historic claims to Sabah and to prosecute corruption cases. past and present government officials.
Back at the Sorsogon rally, Jonalyn Ajedo holds up a "Switch to Isko" banner.
"He helps the poor and he has done a lot of good for the health workers and health centers in the barangays, like providing medicine," she says.
But something is wrong. Pulse Asia's mid-March survey placed Moreno far behind with an 8% voter preference behind Ferdinand Marcos Jr.'s 56% and Robredo's 24%.
One late February afternoon in Cavite, Moreno declared himself the dark horse of the presidential race. "They have a pedigree while I'm a stray because I'm a foreigner. But beware of stray dogs, they have rabies.
His audience laughs and applauds. In the following weeks, he recycles the joke, embracing the image of an enraged pooch fighting a pack of thoroughbreds. But that was a reckless metaphor for two reasons: First, none of his main rivals actually come from a wealthy clan, except for Marcos with his family's ill-gotten wealth. Second, rabies, as any mayor should know, has a 99.9% mortality rate.
Desertions
Now Moreno hopes his joke isn't a foreshadowing of his own fate on May 9 against the politicians he despises. His dismal polls and the desertion of his party mates, allies and volunteers who once championed his cause, do not help his cause.
How did we get here ?
It's April 10, a Sunday in Moreno's hometown. A concert gathering with thousands of spectators is organized in his honor with artists like Jimmy Bondoc and Mocha Girls.
He is joined by his senatorial team: Jopet Sison, former municipal councilor of Quezon and host of "Ipaglaban Mo"; Carl Balita, nurse, midwife and entrepreneur; Samira Gutoc, Marawi civic leader; and John Castriciones, former Secretary of Land Reform. There's also his running mate, Dr. Willie Ong, who acts the least like a politician but speaks with an uncharacteristic candor for a doctor.
On stage, Moreno in his rimless glasses looks boiling but his voice betrays his exasperation. "Tama na, sobra na! Mamahinga na kayo! Iba naman! (Enough is enough! Let it rest! Give others a chance!)," he said, the same battle cry heard from Cory Aquino against Marcos' father in the dictator's final days.
Moreno says it provides peace of mind "because if the reds win, they will get revenge. If the yellows win, they will take revenge.
At no point in his speech does he mention the man who is currently in Malacañang. Why? Moreno does not give a straight answer to the Inquirer. "Because we're talking about the future," he says. While the president is flawed, "the problem today is not that he is doing it alone, it is because of this pandemic."
His answer creates a conundrum: how can he run on a platform to change the status quo when he embraces whoever is responsible?
Contradiction
This is the tragic contradiction of the Moreno campaign, according to Earl Parreño, author of Duterte's unofficial biography "Beyond Will and Power."
"His problem is the lack of authenticity," he told the Inquirer.
Parreño isn't surprised people looked up to Moreno when he declared his presidential aspiration because of his rags-to-riches history and resourceful personality. "But if your message doesn't match your image, you don't come across as authentic," he says.
It's April 19, two days after the mayor's disastrous Easter Sunday press conference in the Manila Peninsula with Senator Panfilo Lacson and former defense chief Norberto Gonzales.
Moreno had hijacked what was billed as a united front with the other two presidential candidates to dismiss Robredo's alleged attempts to get them out of the race. He went off-script, according to Lacson, and called on the vice president to step down from the race, sparking a backlash that is still rocking his campaign.
He was brutally pilloried on social media. Lacson distanced himself from his statement and Gonzales even apologized to Robredo.
On this sunny morning in Agusan del Sur, the atmosphere is heavy with tension. Moreno tries not to look affected by the recent fiasco when he meets the press, but even his own staff say privately he is being too intense.
He bristles at the thought of apologizing to Robredo. "All my life, a lot of people have bullied me, and even now these yellow-pinks are bullies. And I won't let go," he said. "You are bullies and this has to stop."
Behind him, a red Gutoc turns away from the cameras, as if he wants the ground to swallow him. Ong pats his arm, as if to say "enough is enough". The mayor ignores them.
Receptive, but…
Banayo admits Moreno can be stubborn. "He's very receptive to advice, listens carefully, but makes his own decisions and even defends his point of view until you're convinced – quite persistent."
But there is palpable disappointment even among its believers and observers. "I miss the laid back old Yorme," says a TV reporter. "It's pride," adds another, like a doctor announcing his diagnosis of an illness.
For the next two days, from Bohol to Rizal, Moreno continues to go wild, his hair standing on end, like the stray dog ​​he identifies with, but injured. He calls Robredo the "godmother of bullies".
Banayo works hard to limit the damage. He recalls that Duterte even insulted the pope and joked about the rape without hurting his candidacy six years earlier. He tells the Inquirer that Moreno is "particularly sensitive" when he feels he is the victim of underhanded tactics.
Much to the mayor's frustration, the vice-president refuses to hire him.
"I will not respond to his provocation," Robredo said, channeling Napoleon perfectly. Never interrupt your enemy when he makes a mistake.
The Inquirer series about the presidential candidates now focuses on the actor-politician also known as Isko Moreno, whose life story has been one of continuous metamorphosis – and whose campaign keep revealing anything new about "Yorme".
RELATED STORY:
I told you so, says Isko Moreno about screaming match between Marcos and Robredo supporters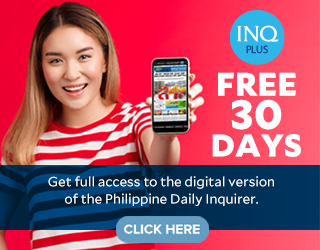 Read more
Subscribe to INQUIRER PLUS to access The Philippine Daily Inquirer and over 70 titles, share up to 5 gadgets, listen to the news, download as early as 4am and share articles on social media. Call 896 6000.